Trophy Wife

One of the things that I was a little bummed that we didn't get around to doing during the last marathon election cycle was to work in any politically themed porn. It seems like the possibilities were endless but somehow we never took advantage of it. So I was really excited that we able to work in this week's shoot before the inauguration on Tuesday.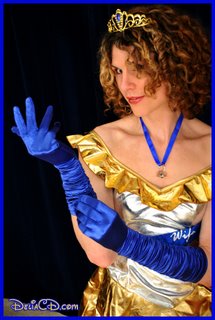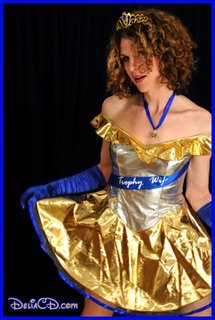 We found this cute little trophy wife costume online and the shiny gold and silver seemed to be perfect for this shoot. Of course it wouldn't be complete without shiny satin gloves. And what sort of prize do I get for being such a catch? The Head O State!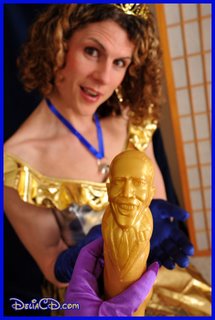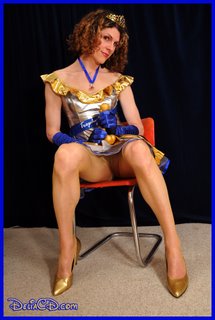 It was a little tough fitting that thick bulbous head in at first. But with proper lube and a little determination I was able get it in and the nose and chin felt great coming out! I'm trying to get the video edited and posted for members in time for Inauguration Day. I'll also be doing cam shows today and tomorrow so it looks like it's going to be a busy weekend!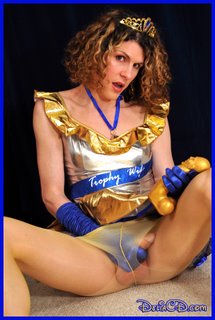 Full Gallery now appearing in my Members-Only area!!!
JOIN NOW for access to ALL of my pics & vids!





Upcoming Events for Members:
SHOW Saturday 5-6 pm Pacific Time.
Click on the Rude link on Members-Only page.
JOIN NOW for access.

Labels: political humor, shiny pantyhose, toys



posted by Delia at 10:02 PM
(0) comments